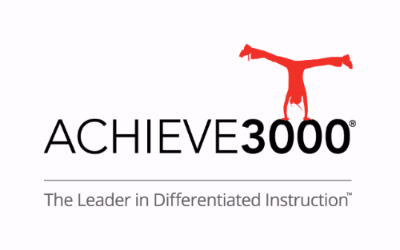 Achieve3000® Literacy Solutions for Ages 7 to Adult
Click on each image to find out more:
---
Providing a proven routine that dramatically improves reading, writing and critical thinking - to keep students on track for further education or the workplace.
Achieve3000®'s, KidBiz3000®, TeenBiz3000® and Empower3000™ solutions use a daily Five-Step Literacy Routine that is proven to dramatically improve vocabulary, comprehension and critical thinking skills, reading fluency and writing skills-and to keep students on track. Through the routine, all students in the class read and interact about the same topic, but each student accesses the content at his own reading level.
From the email that engages students and connects them to the day's topic...to relevant and compelling, differentiated non-fiction articles...to activities, thought questions and polls...Achieve3000's solutions align closely with English programmes of study objectives for non-fiction.
For more details about the Worldwide research conducted by Achieve3000, and the accelerated gains achieved, click here.
The Achieve3000 Daily Five-Step Literacy Routine
When students first log in to Achieve, they are asked to express their opinion about the topic of the day based on their prior knowledge. Then their routine begins.
Email. Bring students' prior knowledge into the classroom as they make connections to and express opinions about the topic of the day
Article. Students derive information from non-fiction articles differentiated to their level. Repeated exposure to vocabulary and embedded strategy support enables all students to participate in classroom discussions. Access to year-level text and activities ensure that students have frequent interactions with year-appropriate complex text
Activity. Students demonstrate successful close reading of text by responding to text-dependent questions that require higher-order thinking skills
Poll. All students express their opinions again, based on the reading they did that day, with teachers requiring students to provide evidence for their opinion. Teachers then facilitate discussion and debates in the classroom
Thought Question. A critical thinking activity leads students to write in more formal scenarios with the intent to either argue or inform about a situation or narrate an event