Give your learners the literacy skills they need for further education and the workplace with Empower3000™
Improving high-stakes test performance. Meeting more rigorous requirements. Increasing pass rates. Most important of all, ensuring that your students have the critical literacy skills to compete and succeed. For all of these challenges, there is one proven-effective solution - Achieve3000.
At Achieve3000®, we believe and we know that significant gains in reading and writing abilities are achievable for ages 14 and older -- the time when students must perform at their best in order to be fully prepared for further or higher education and career. The only differentiated online literacy solution for years 14 to adult, Achieve3000 helps them do just that.
Achieve3000 provides non-fiction content to the entire class, tailoring text and work according to each student's reading level. By doing so, Achieve3000 enables all adult learners to make continual progress and improvement.

Achieve3000 is ideal for the following FE settings:
14-16 Provision
Learning Support
Skills for Life Literacy
Booster English
ESOL
16-19 Further Education
Adult Learning
Achieve3000 is available worldwide. Contact us below for further information.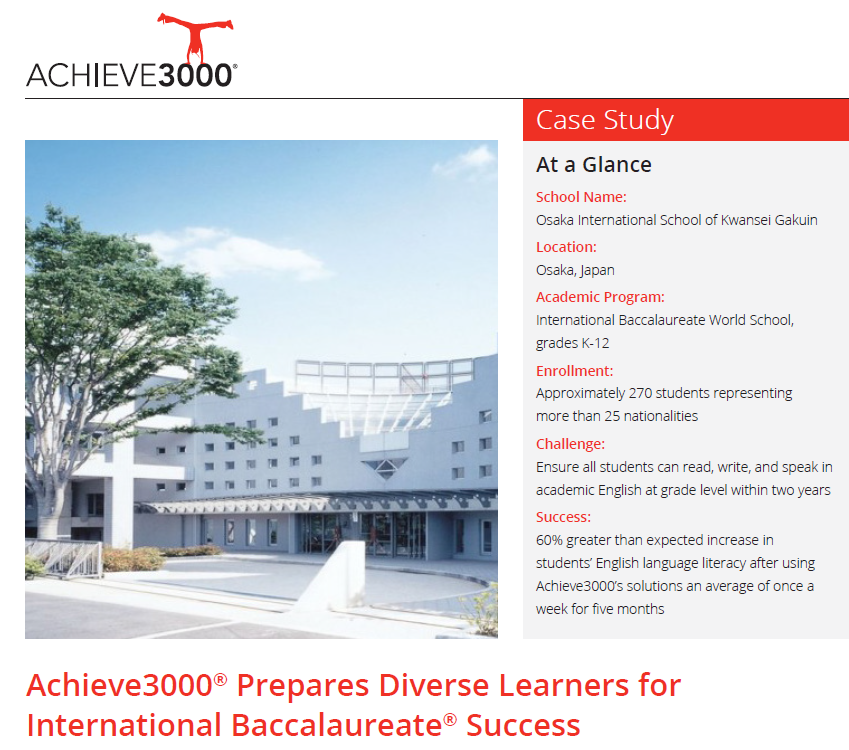 Achieve3000 Workplace & University Ready
The challenges of our global economy are changing the types of text students read, the media in which they read them, and the skill level required to comprehend what they read.
In order to be college and career ready, students must read all texts, especially nonfiction, at a proficiency level previously expected of students.