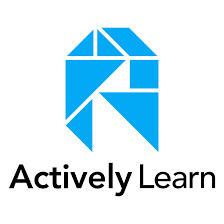 English, Science & Social Studies Online Platform
Free Access!
Thousands of engaging assignments, short texts, books and unlimited uploads!
Actively Learn supports English, Science & Social Studies with fiction & non fiction texts, articles, textbook sections, simulations, primary sources videos & much more.
Actively Learn's free sequenced content for KS2-KS5 can help connect assignments and guide meaningful discussions. And with Prime, you can upload unlimited documents onto Actively Learn and instantly make them interactive.
Supports for all learners, Extra Help differentiation, small groups, and peer collaboration!
Actively Learn is easy for students to access in class and at home, whether on a smartphone, laptop, or printed copy.
With Prime, you can quickly differentiate with our Extra Help feature to provide more scaffolds and hints for short-answer questions—and you can assign all texts to the entire class or to small groups. As always, students can access scaffolding notes and media, an embedded dictionary, translation into over 100 languages, plus in-line annotations and shared peer responses.
Progress monitoring and standards tracking to target feedback and improve marking!
Whether students are working in the classroom or at home as the year draws to a close, free Prime can help you discover where to best focus your efforts for each student.
With Prime, you can see which supports students are using, track grades and progress across your state standards, and provide real-time feedback to help each student continue to learn and grow.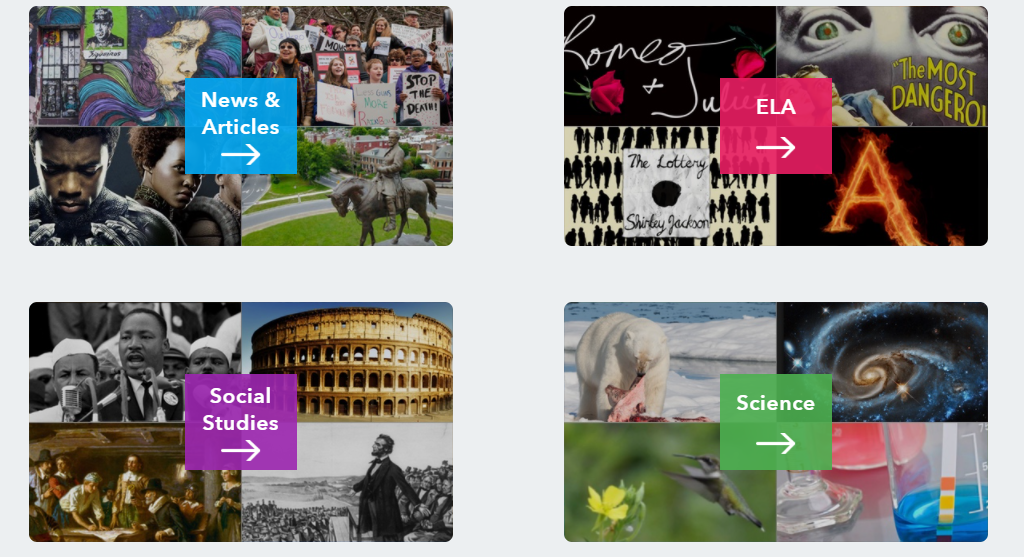 Get Started with Free Access
Click on the button to; Create a staff account, a class, provide student access and assign & customise content. Alternatively, please visit www.activelylearn.com
Note: The free prime version is International & US English/terminology is used.
Actively Learn Social Studies
Actively Learn Training Videos
Click on each of the options below to access;
Actively Learn Prime provides a whole host of additional features to free basic access. See what's included with Prime, & request pricing information below;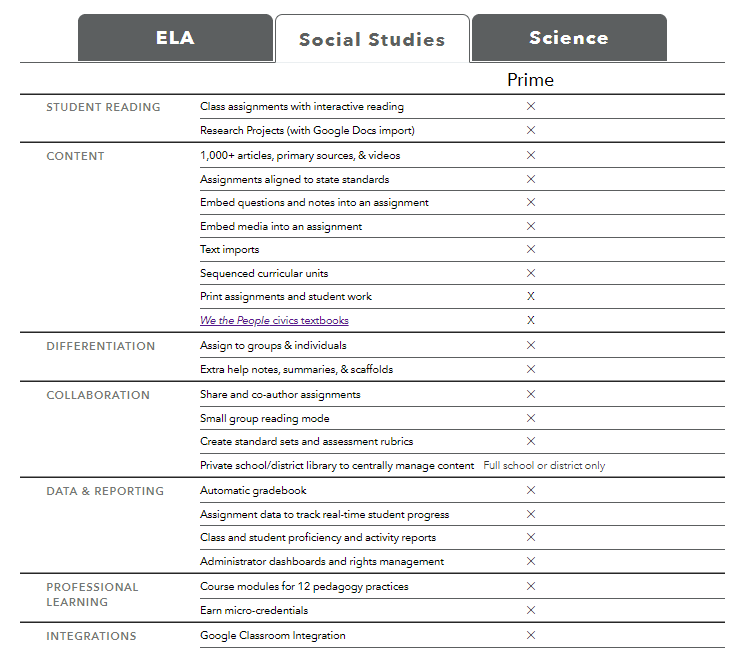 Pricing for Actively Learn is tailored to your school requirements. For an estimate, please access the following form;